Meyer Foundation acquires and invests in visionary and sustainable properties and real-estate development projects at urban locations and economic centres throughout the Netherlands, Germany and Switzerland.
We focus on central sites which are suitable for a wide range of uses (offices, retail-stores, residential apartments, commercial-, hospitality- and health properties as well as renewable energy projects) and allows sustainable developments. Our strong, highly motivated and well qualified team is key to our success.
This beautifull five-story building is located in the hart of Maastricht and is momentarily rented out to:
"We think a city centre should be a healthy mix of local and international businesses."
Today, many cities are slowly turning into ghost towns by lack of occupancy. Rent prices are going through the roofs and can only be afforded by the big players. This results in every city offering the same supply of shops everywhere. Shoppers no longer leave their own city because the supply is exactly the same in other cities. This is not only an unhealthy and deadly thing for cities but also for young, new and local entrepreneurs. 
By lowering our rent prices, we try to prevent all major cities from losing their local flair, charm and identity.
Full restauration and severe flooding of small historical building in Bad Münstereifel
In 2019 we bought this little historical building in the centre of Bad Münstereifel and we were very proud to open our first Meyer and Meyer store last year in Germany. After we just finished renovating this new property in Bad Münstereifel, the whole region was struck with severe floods due to heavy rainfall and destroyed our new shop completely.
New Meyer & Meyer family office in Maaseik Belgium
We are currently building our brand new family office in Maaseik Belgium. The building licenses were approved in november 2020 and demolishing started in the spring of 2021. The office is completely energy neutral and will be an example for our future projects. It wil even have a bee and butterfly garden created by Faassen hoveniers so our little crawling and flying friends will have their space too.
Opening is planned for the summer of 2022.
Full restoration of historical '15th century' building with luxury two bedroom apartment in Roermond
In 2010 we have completely renovated this 15th– century building in the very hart of Roermond, The Netherlands. Roermond is one of the fastest growing and best shopping city's in Limburg for 3 years now.
The store is available for renting!
For more information click the button below
We merged three buildings into one store at Bergstraat 9-11 in Roermond
This is the place where I started out back in the seventies. After several smaller renovations throughout the years, we did a monster renovation in 2005 in which we merged three separate buildings into one!
The store is currently rented out to an exclusive florist.
Exclusive high-end flowerstore with two luxury city houses
This was the first store I opened back in the early 70's. Years later we managed to buy the property next door and around the corner so it has grown about 5 times bigger over the years. We also build two luxury city houses within this property. The two city houses are rented out. The Shop (290 m2) is also rented out to Cobi's Botanical Warehouse.
Haus Flora Gelsenkirchen Germany
In 2005 we bought the head office of Vittera. The biggest Housing Corporation of Germany, which is now called E.ON. With great pleasure and pride we want to inform you that this real estate project has been sold to Allegron 2.0 GMBH in June 2016. After a major renovation, the Meyer Foundation was the first to succeed in transforming old office buildings into nice and modern city apartments.
Meyer & Meyer Store and apartment in Oisterwijk
In June 2016 my son Nick Jr. and I start renovating this amazing building in Oisterwijk, it's located in the Dorpsstraat. As you can see in the photo's below, we completely restored the old building back to its former glory. Downstairs is our Meyer & Meyer Store and upstairs we created a brand new two-floor apartment.
This was my head office in Amstelveen, the Netherlands. It was located on the Penthouse floor of a fourteen story building, located in the very hart of Amstelveen. After 20 years i decided that the distance from my home was too far for optimal usage.
The property has been sold in the spring of 2022. My new Private Head Office is relocated to Maaseik Belgium and will be finished in the summer of 2022!
My temporarely office is located at:
Pieterstraat 56
6166 AS Geleen
The Netherlands
Tel.: +31 46 4571860
Grand Retail Shop at Marktstraat 12a in Roermond is rented out to Beau Fashion
We bought this shop a couple of years ago and gave it a good clean up. We also optimized the floor space so the size of the store is twice as big as before. The store is rented out to Beau fashion and has proven its success over the past years.
Philippstor Düren Germany
This was my office in Düren, Germany: We build this five-story office building with apartment in 2004. The property has been sold.
Meyer & Meyer store Venlo
This is our Meyer & Meyer store in Venlo. After running a try-out store for several years, we bought this building and gave it a good clean-up as well as a complete makeover. It 's located at a centre square opposite of the city's theatre and the Primark store.
Above the store we created two luxury city appartements that were finished this year and were immediately rented out
SECOND RENOVATION COMPLETED IN JANUARI OF 2022
TWO NEW LUXURY CITY-APPARTMENTS CREATED
Appartement Jodenstraat 2A Venlo
Appartement Jodenstraat 2B Venlo
Meyer & Meyer Store Neerstraat 1 in Roermond
This used to be my head office and warehouse during the 80's and the 90's until the company grew too big. Having been a 'Basic Blue' jeans store for many years, it's a Meyer & Meyer store since the late 90's. We recently bought back the top apartment, which is rented out.
Meyer & Meyer Suits Only store Roermond with luxury city apartement
Meyer & Meyer Suits Only is located in the historic city centre of Roermond, The Netherlands. Roermond is the fastest growing and awarded as best shopping city of Limburg for the last 3 years. The Meyer foundation acquired this building in the Marktstraat where also our Family store & Beau Fashion are located. We try to create a unique shopping street in the heart of Roermond. The uniqueness lies in the presence of little boutique shops. This shopping experience is not even available in big cities like Maastricht.
Meyer & Meyer Suits only store
This is our Meyer & Meyer Suits Only store in Roermond. After running a try-out store for a while, we bought this building and gave it a good clean up and created two beautiful inner-city apartments.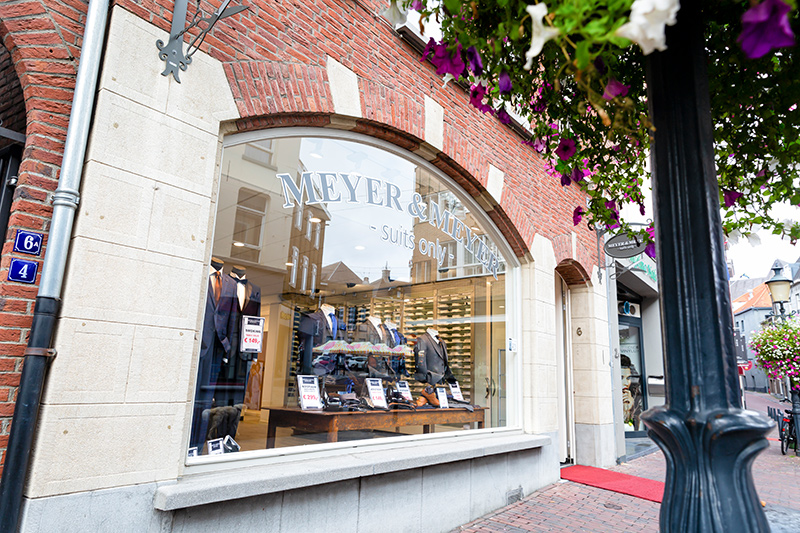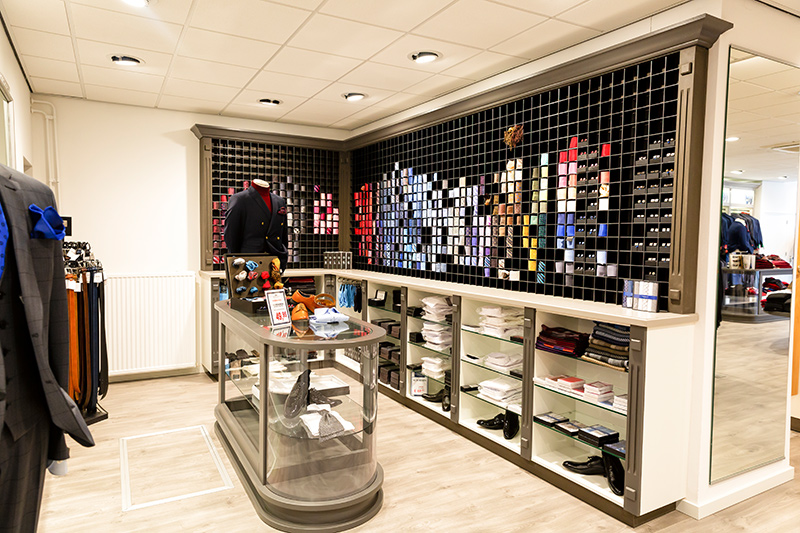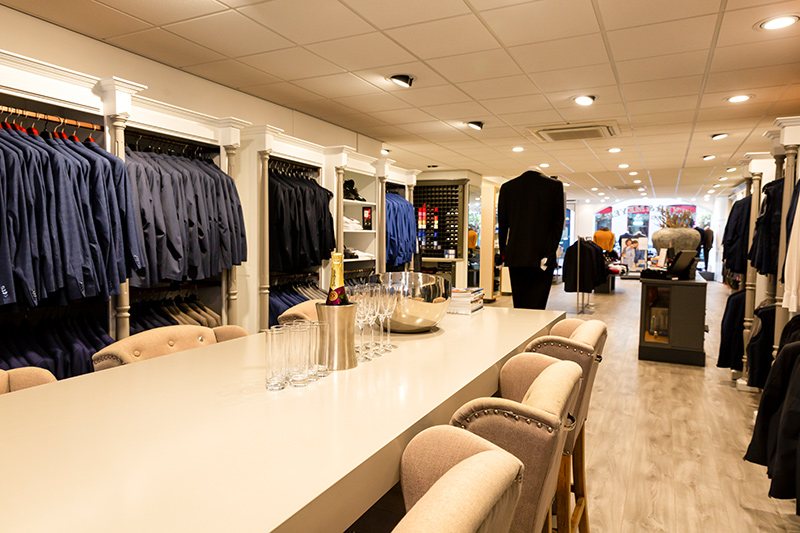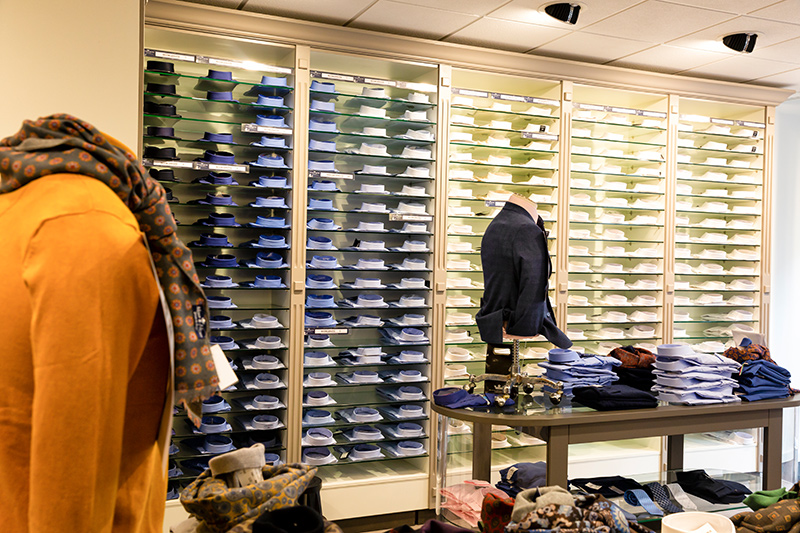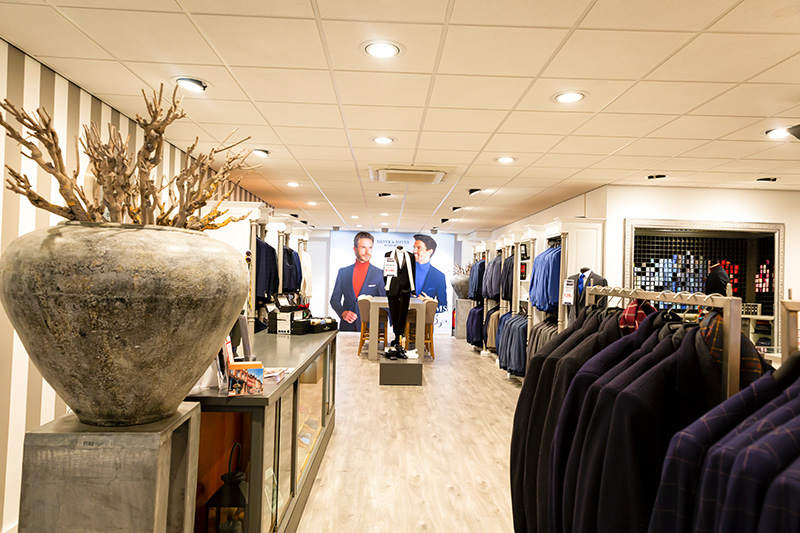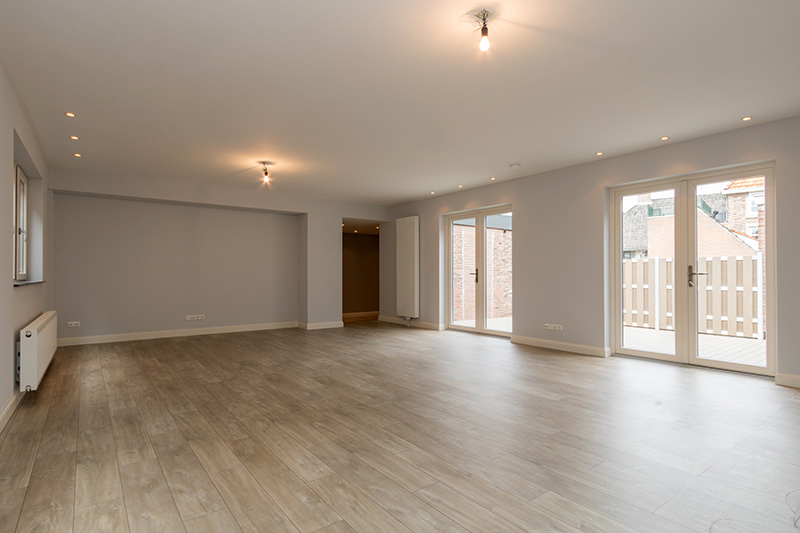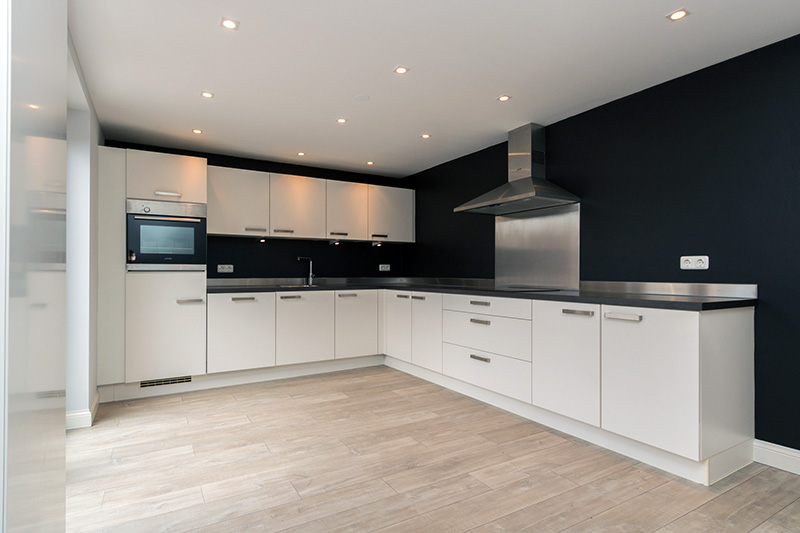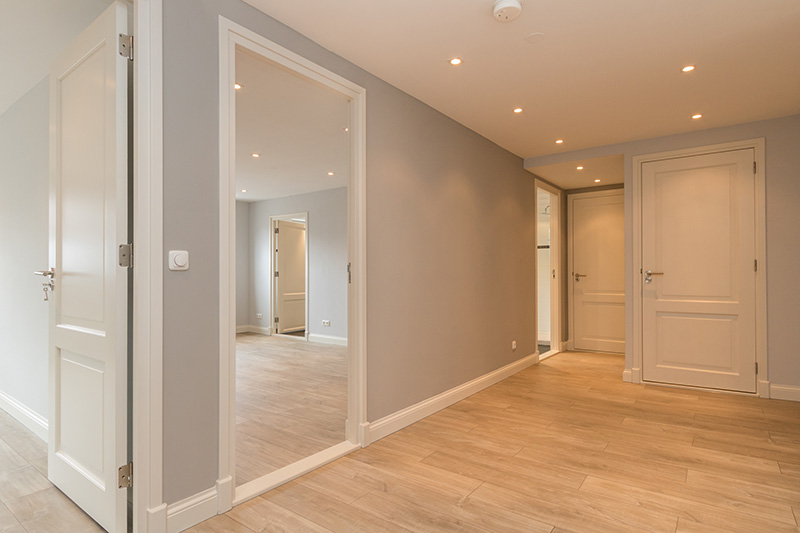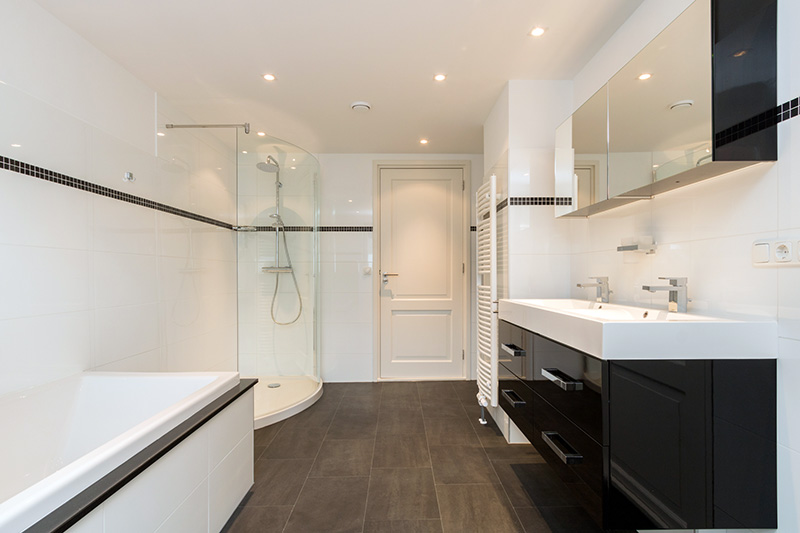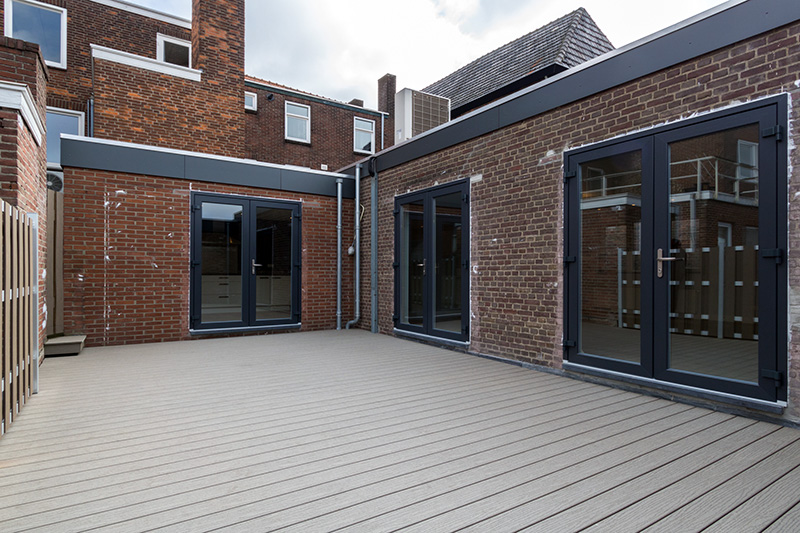 Situated in the heart of Maastricht you will find this monumental building I bought and renovated during the 90's. it's a five-story building including the basement and attic.