We currently supply the fashion retail market with two types of stores! Our classic Meyer & Meyer stores and our Meyer & Meyer familystore
Retail has been our core business for over 40 years now. What started out being one little store back in the seventies is now a fast growing and stable division within our Family Foundation covering 18 fashion stores.
"We've been serving the retail market with our new Familystore philosophy and our Store in Schoorl is running successfully for many years now."
When I 'accidentally' became a shop owner almost half a century ago, I was actually too young to have my own business so my dad had to put his signature on my first lease contract. Back in those days they're where no huge concepts like H&M or Primark yet. The casual and jeans demand was very high and there was little supply. In those days you could find endless lines of customers waiting for my stores to open every morning.
Over the years things changed a lot. In the 80's and 90's we expanded our stores all over the south of The Netherlands. But as time went by, the competition got bigger. Large companies opened up stores in almost every town and the middle class retailers faced hard times. I was forced to follow this trend and had to close my stores in the smaller towns and develop larger stores in the bigger cities. After 2010 we started to expand much faster. Opening up new popup-stores under a whole new leasing plan, allowed us to expand from the south and hopefully cover the whole country by 2025.
A couple of years ago, we introduced the retail market to our new Family Store Philosophy and our Family Store in Schoorl is running successfully for many years now."​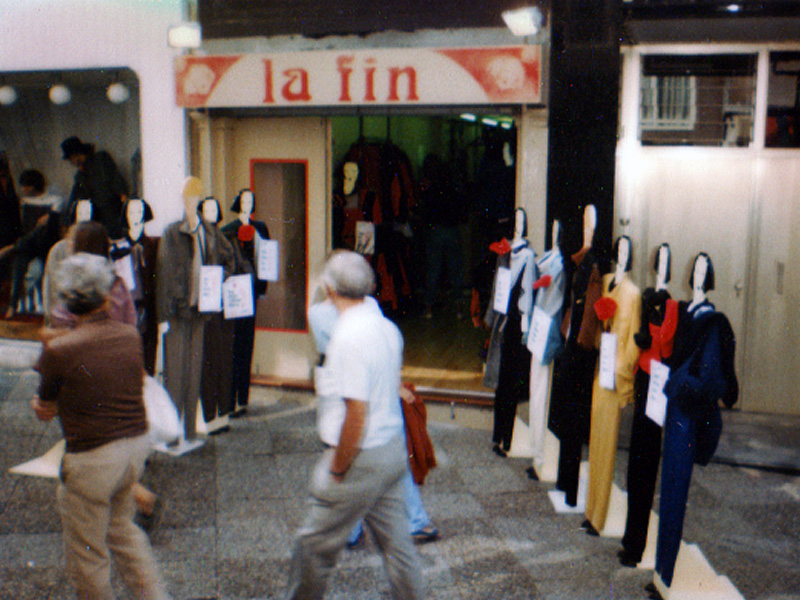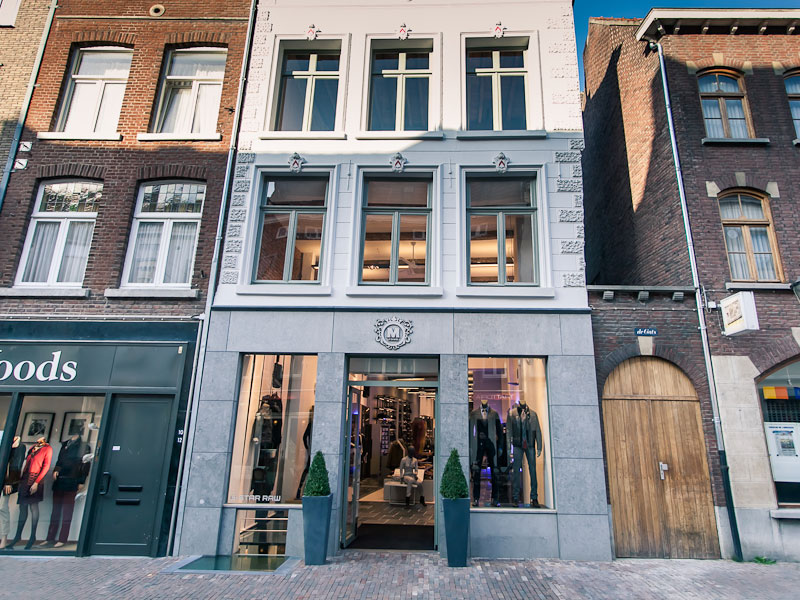 "Over 30.000 registered and loyal customers are saving points for discount with our customer card"
Since we introduced our Customer Card some two decades ago, we have over 30,000 registered customers and they are enthusiastically saving points at every purchase they make. Those saved points can later be exchanged for checkout discount!
We allways try to keep our customers happy through our personal service and excellent quality. This is what our customers have to say about us.
We love to get feedback from our customers! This way, we stay connected to them and we stay open for improvements. These are actual reactions of customers that took the effort to let us know how satisfied they are with our quality and service.
"We went shopping at Meyer & Meyer for my wedding suit. After some good advice we bought a nice dark blue suit. At our wedding day we received a package from Meyer & Meyer with a bottle of champagne! Where do you get that these days! Unbelievable!"
"I've been a customer for over 10 years now. When I walk in the store I get greeted and offered a nice fresh cup of coffee. Even if I'm not buying anything! Also they remember my preferences and clothing sizes. I think that categorizes as Super service!"
"I was shopping at the family store with my two kids. Daisy was tired and did not want to wait while her brother was trying on new clothes. On of the employees took daisy to the next-door ice cream store and they got all of us a nice ice cream. Isn't that just lovely!"
MEYER & MEYER
MEN'S STORE
Koorstraat 26
Alkmaar
MEYER & MEYER
MEN'S STORE
Stadsplein 93-94
Amstelveen

MEYER & MEYER
MEN'S STORE
Nassaulaan 26
Bussum
MEYER & MEYER
MEN'S STORE
Driekant 182
Zoetermeer

MEYER & MEYER
MEN'S STORE
Winkelgalerij 182
Eindhoven
MEYER & MEYER
MEN'S STORE
Piazza 56
Eindhoven
MEYER & MEYER
MEN'S STORE
Oude Markt 5
Venlo

MEYER & MEYER
MEN'S STORE
Lange Brugstraat 13-15
Breda
MEYER & MEYER
MEN'S STORE
Muntstraat 47
Maastricht

MEYER & MEYER
MEN'S STORE
Dorpsstraat 29
Oisterwijk

MEYER & MEYER
MEN'S STORE
Arendstraat 13a
Oosterhout

MEYER & MEYER
MEN'S STORE
Neerstraat 1
Roermond
MEYER & MEYER
FAMILYSTORE
Marktstraat 8
Roermond

MEYER & MEYER
FAMILYSTORE
Heereweg 29
Schoorl

MEYER & MEYER
MEN'S STORE
Molenbeekstraat 4A
Sittard
MEYER & MEYER
SUITS ONLY
Marktstraat 6
Roermond
MEYER & MEYER
MEN'S STORE
Jan Deckerstraat 1a
Valkenburg